Events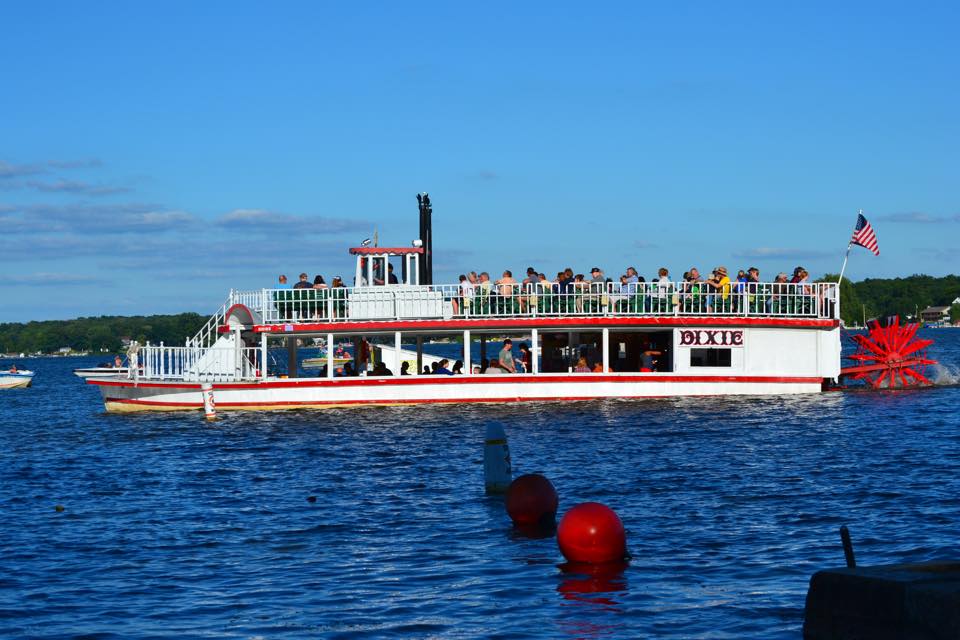 Dixie 2016 during Ski Show
WLCA Family Event – WLCA Family Dixie Ride
Saturday, June 15, 2024. The Dixie will leave the North Webster Town Dock at 9:30 AM. The ride is provided by Dixie Sternwheeler, Inc. at no charge for WLCA members. The Ride is planned to be a fun event for WLCA members and their families. All ages are welcome. Snacks and beverages will be provided by the WLCA. Activities and prizes are planned for our younger cruisers. Please mark your calendar to attend this enjoyable hour of cruising on the Dixie around Webster Lake, one of the most historic lakes in Indiana. This is a great time to meet and visit with other Webster Lake residents. All WLCA members and their families are encouraged to attend this kick-off event to the summer season.
Dixie Sternwheeler contributes this cruise in memory of Tom Plew, who volunteered many hours of service to both the Dixie and the WLCA. Both organizations are better because of his dedicated efforts. Operation of the Dixie is subject to fair weather and maximum load restrictions.
In the event the Dixie is unable to operate on June 15, this Family Event will be held in the North Webster Town Park. A covered pavilion, playground, and swimming/beach areas are available at the park.
Fireworks
Saturday, July 6, 2024 at 10:00 PM. The WLCA organizes and contracts for the annual Fourth of July Fireworks show, which has been a highlight of the Fourth of July holiday at Webster Lake for many years. The fireworks are funded exclusively by donations to the WLCA Fireworks Fund from the residents and businesses of the Webster Lake and North Webster area. Neither WLCA membership dues nor donations to the Weed Fund of the WLCA are used to pay for the annual fireworks show. The rain date is Saturday, July 13.
2020 Fireworks Show from
West Shore of Webster Lake
(full moon appears through trees)
Thanks to all lake area residents and local businesses and organizations for their contributions to WLCA's Fireworks Fund during 2023!